Board of Directors
Fresh Start is thankful for the service of the volunteers who serve on the Board of Directors. Members of the Board serve a three year term and are eligible for three consecutive terms. Board members serve on committees, which include: executive, finance/personnel, marketing/community engagement, fund development and The Daisy. If you are interested in joining the Board of Directors or serving on an ad-hoc basis, please contact Monica at 402.475.7777 or monicaz@freshstarthome.org.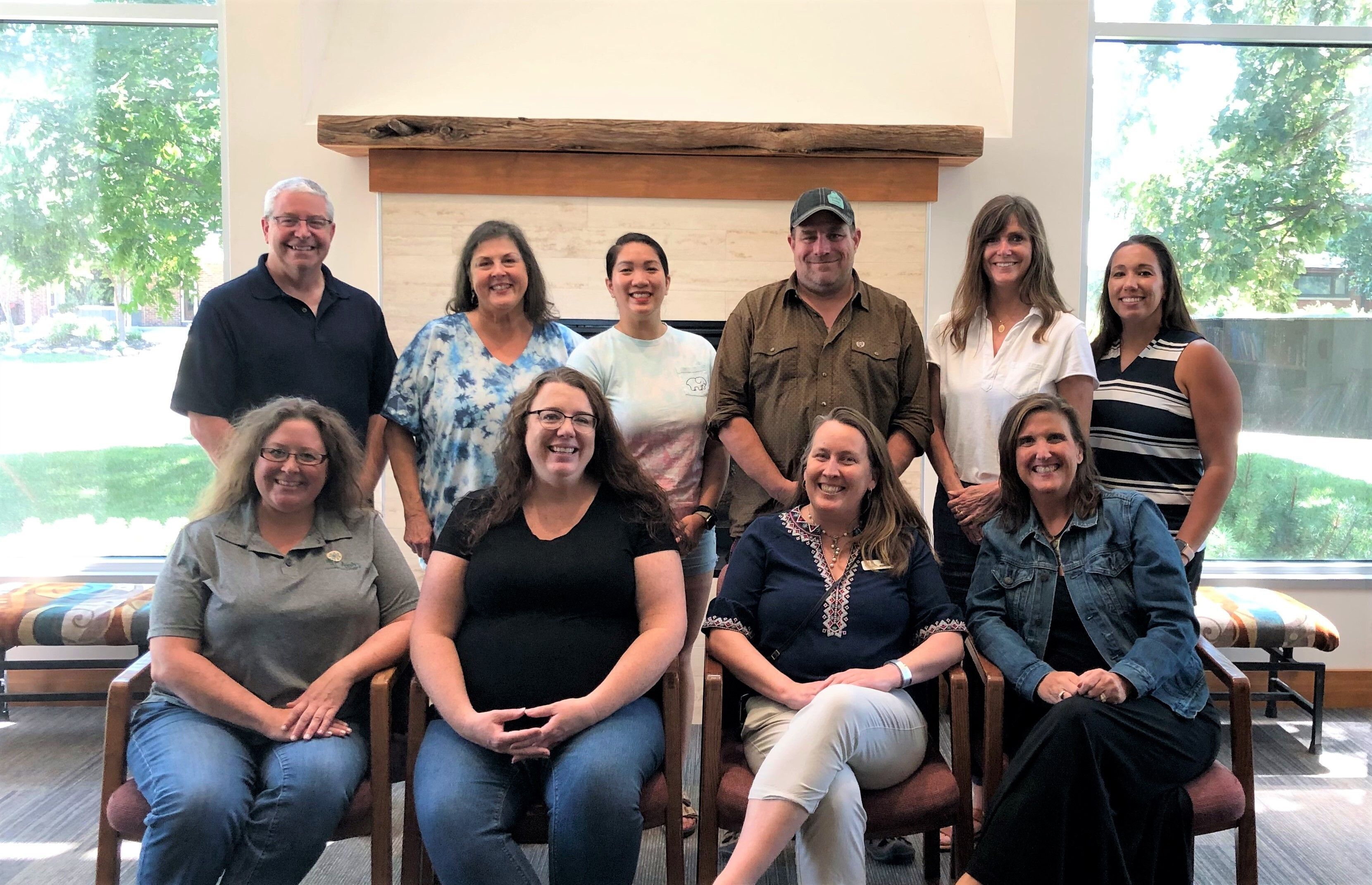 Members of the 2022 Board of Directors pictured at the July planning retreat. 
Back Row: President Tad Hunt (Huron Consulting Group), Vice President Connie Benjamin (retired executive),  Secretary Tam Nguyen Lawson (Haberfeld), Seth Hansen (Employers Insurance), Melinda Kentfield (Nebraska Methodist Health System), Amber Bogle (Mueller Robak),
Front row: Monica Zinke (Fresh Start Executive Director), Treasurer Nikki Gohring (UNL), Kristi Wamstad (Institute for Sustainable Infrastructure), CoTreasurer Amy Archuleta (NEBCO). 
Not pictured: Sara Hernandez (Union Bank & Trust), Michelle Keogh (Hampton Enterprises), Michael Reinmiller (theavdude)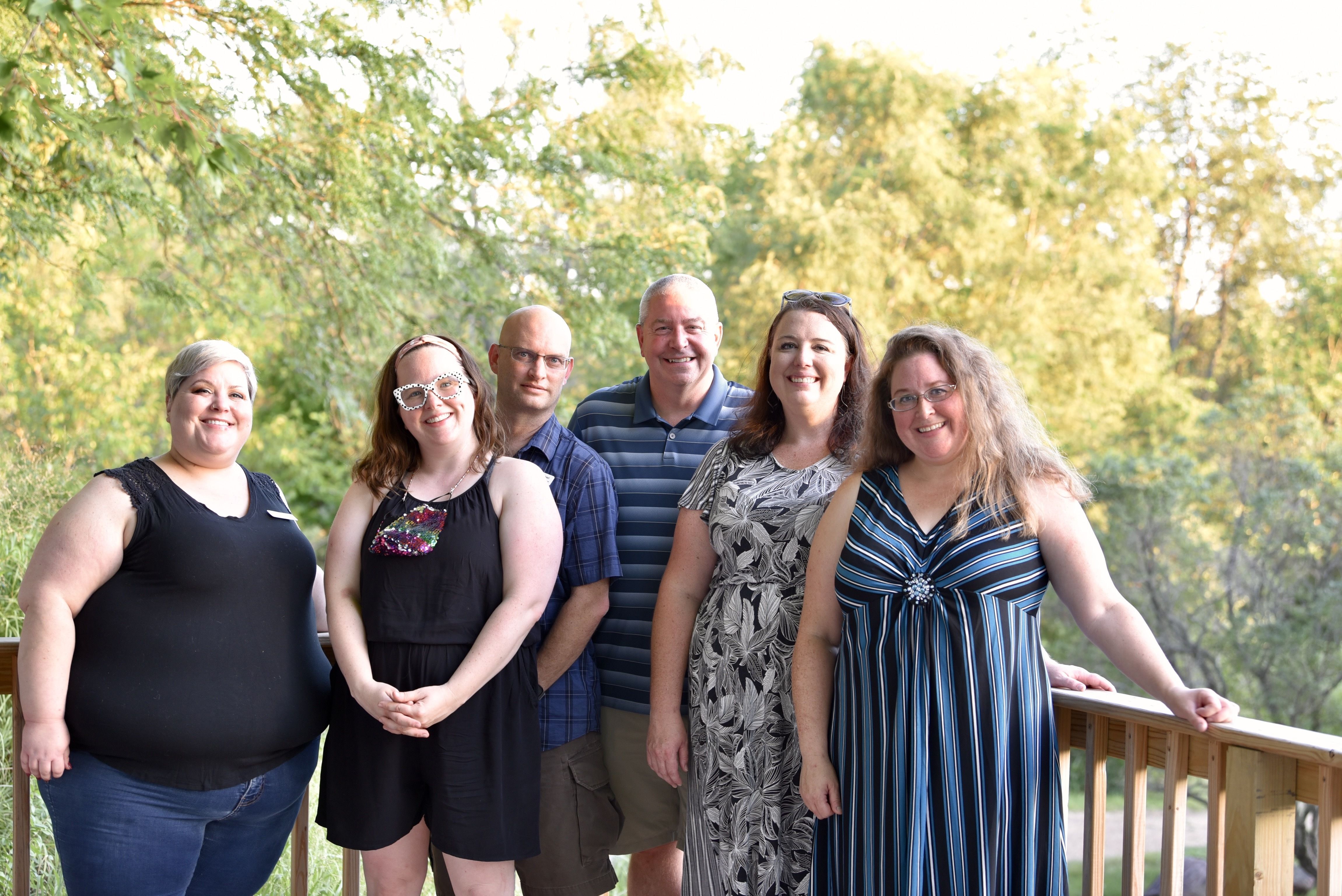 Members of the 2021 Board of Directors pause for a photo during the 30th Anniversary event. 
Pictured are: Emily Green, Regina Flowers, Michael Reinmiller, Tad Hunt, Nikki Gohring, and Monica Zinke. 
---
Staff
2022 Staff Members include: 
Monica Zinke, Executive Director 
Meg, Program Coordinator
Audrey, Development Coordinator
Case Managers: Cassie, Jamie, and Red
Program/ Shelter Support Worker: Dawn and Mallori
Overnight Staff: Deanna and Lin
On Calls: Andrea, Deb, Emily, and Laura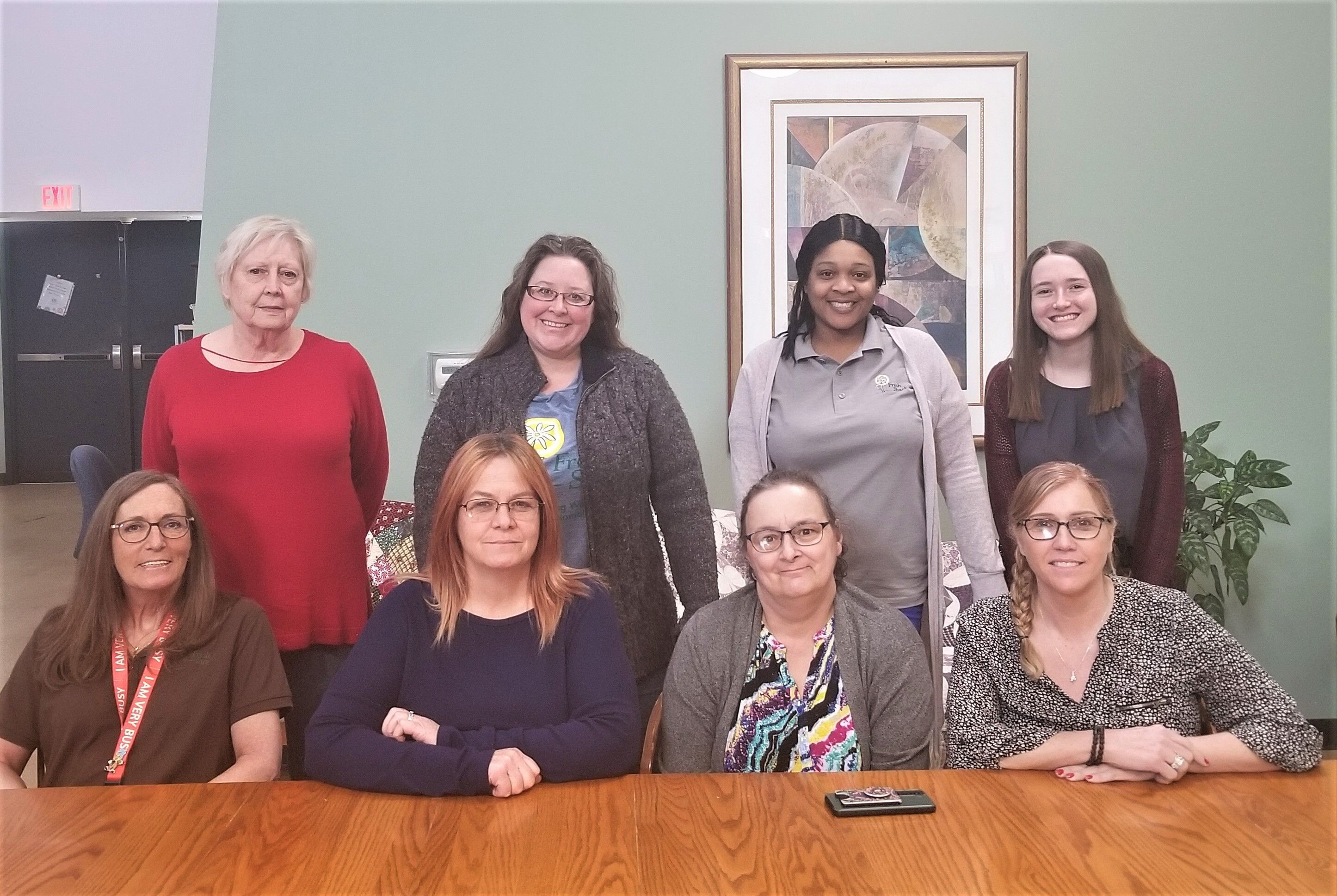 Pictured in this staff photo from March 2022 training day are: 
Back Row: Lin, Monica, Laura, Cassie
Front Row: Meg, Red, Deanna, Dawn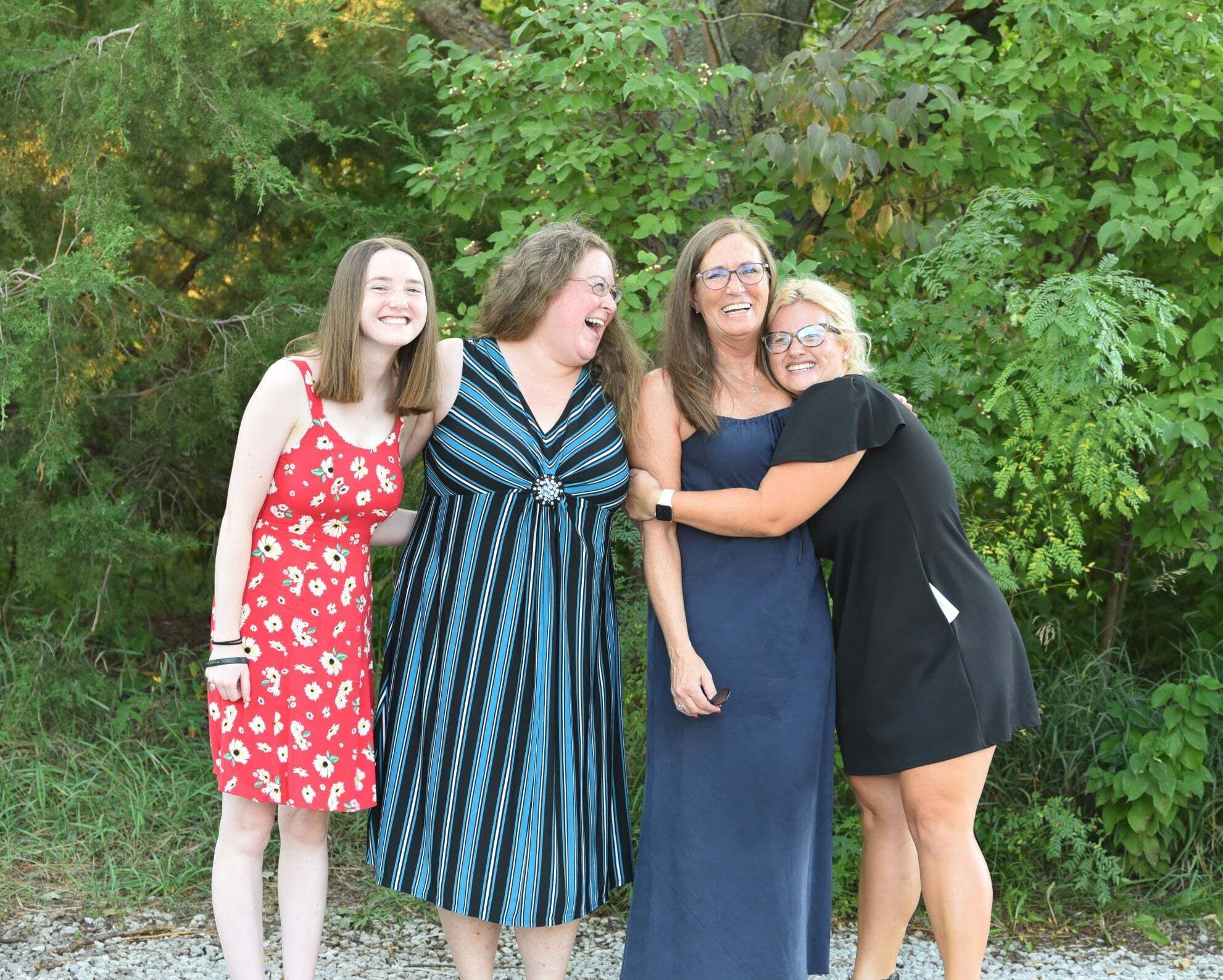 Staff pictured at the 30th Anniversary event in 2021 are:
Case Manager Cassie, Executive Director Monica, Program Coordinator Meg, and Development Coordinator Audrey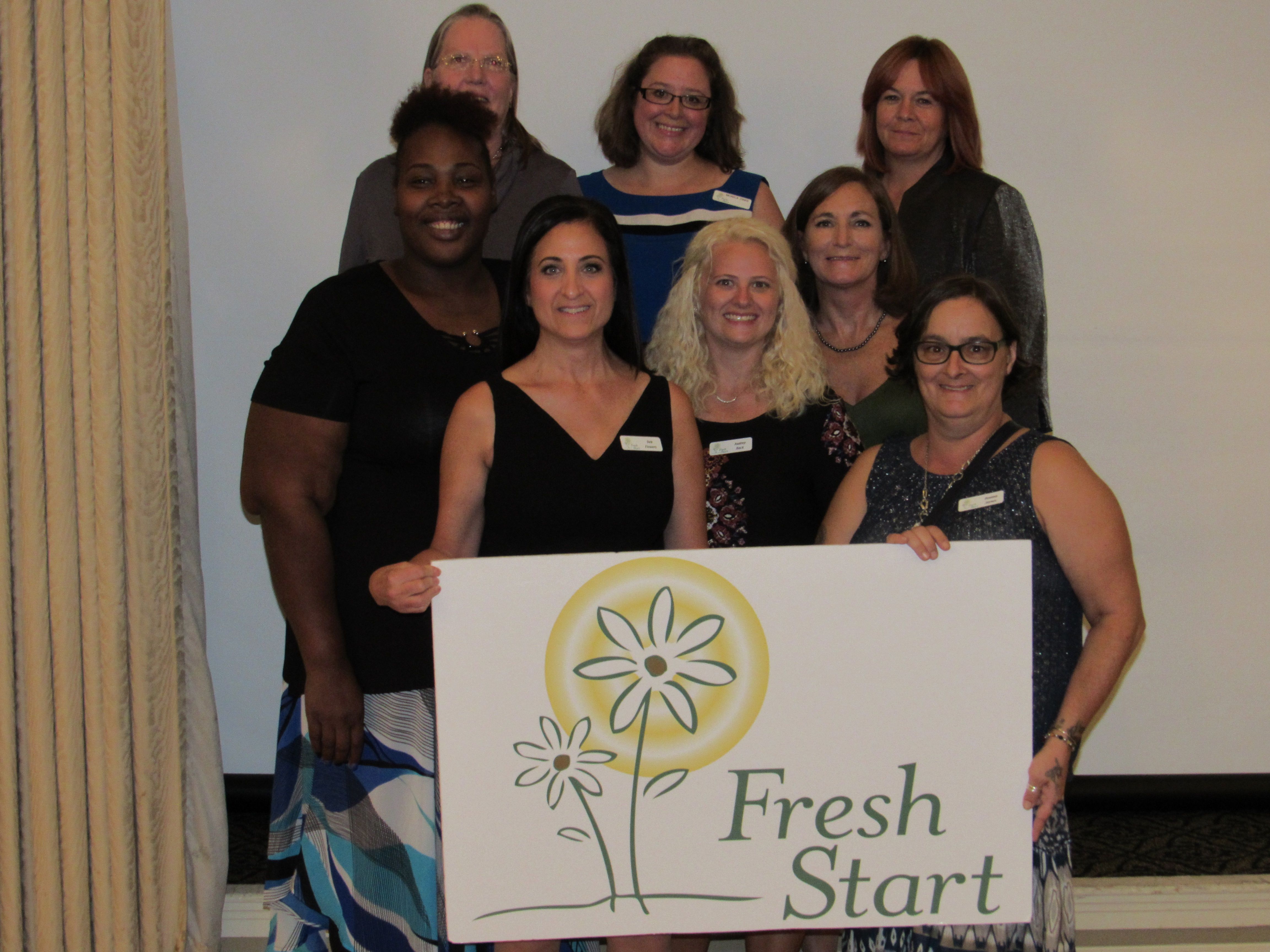 Staff pictured at the 25th Anniversary celebration in 2016 are:
Back Row: Sandy, Monica, Red 
Middle Row: Stephanie, Meg 
Front Row: Deb, Audrey, Deanna