The Daisy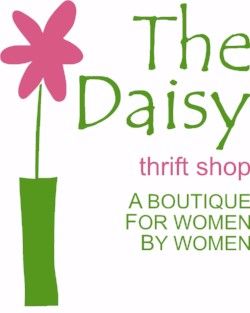 WE ARE OPEN AGAIN! We are happy to welcome you back the shop, by appointment only. Please email monicaz@freshstarthome.org for a shopping time. Appointments are available on Thursdays from 4-7pm and Fridays and Saturdays 10am-1pm. Shopping times are 30 minutes long and masks will be required. Three people can shop during each half hour shopping time.
Find the most up to date information about when we will fully reopen on our Daisy Facebook Page 
 
The Daisy Thrift Store is a FRESH boutique for women. The proceeds from The Daisy support Fresh Start's mission and, in 2019 raised over $45,000!
The shop is operated completely by volunteers, and more are needed! Please contact monicaz@freshstarthome.org if you are interested in volunteering one shift (4 hours) per month. 
In 2017, The Daisy celebrated their 10 year anniversary of offering high quality, gently used, women's clothing, accessories, and small home decor items to discerning shoppers. Since the beginning, proceeds have supported Fresh Start services for women in need in our community. THANK YOU for supporting our mission by shopping.
Our shoppers love the high-quality, gently-worn items hand-selected by volunteers. Only fashionable items, clean and in good repair are considered for sale. Items sold in the Daisy include women's clothing, accessories and small household items. 
Items sold come from the donations received from generous members of the community. The women who live at Fresh Start access the clothing first, and what they do not select is then sorted by the Daisy volunteers and placed in the shop. Gift certificates are provided to other local service organizations that serve women in order to make the clothing items available to more people in need.
Boutique Hours
Thursdays: 4 pm - 7 pm
Friday: 10 am - 4 pm
Saturday: 10 am - 4 pm 
Get Connected
If you are interested in more information, want to volunteer or would like to be on the Daisy email list, please contact our office at 402.475.7777.