Testimonials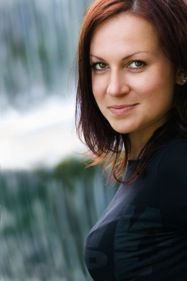 Here are just two examples (names have been changed) of the many women who have received help - and hope - while at Fresh Start.
Hope for women like Cloe.
Cloe came to Fresh Start following short term substance abuse treatment. Chronic homelessness and substance abuse had been the pattern in her life for many years. With 3 grown children and serious health issues Cloe had decided it was time to do things differently. While a resident of Fresh Start Home, Cloe was able to continue to address her substance abuse by attending meetings and building a strong support system in the community. She took the steps necessary to apply for aid to address her health issues. Following a brief stay in the hospital Cloe returned to Fresh Start. 
Having returned to work, she saved enough money to purchase a car. This allows her to work more hours and attend 12 step support groups more often. Cloe will be leaving Fresh Start soon and moving into her own apartment. This will be the first time in a number of years Cloe has been able to support herself.
Hope for women like Val.
Val is one example that being an intelligent and articulate person doesn't excuse one from the clutches of addiction. Val came to Fresh Start in March, 2008. By the time you read this, she'll be living independently again.
Val is an accomplished musician and comes from an intelligent family who also struggles with addiction. At the age of 50, she found herself without a job and evicted for the first time – even though she's struggled with alcoholism the majority of her life. After 63 days of treatment for her alcoholism at TouchStone, Val came and talked to Meg, her case manager at Fresh Start. "She is an incredibly special person," Val said.
The stars aligned for Val and a bed opened up for her at Fresh Start just as she finished her treatment. Since moving in, she's gone from having no job to having two part time jobs. "I wouldn't have had that without Fresh Start," she said. The women residents are encouraged to volunteer so Val started helping at a local library. Soon after, they hired her. "I can't wait to go to work!" she said.
Through her year-long experience at Fresh Start, Val has learned the value of the home beyond its food and shelter. Living with 23 other women has also taught her more about herself. "I've learned what it means to have boundaries, but I've also learned to be more tolerant of others and to have compassion."